Welcome to Taiwan Education Center, Danang, Vietnam
Funded by Ministry of Education, Taiwan, Republic of China
Operated by Lunghwa University of Science and Technology, Taiwan, R.O.C.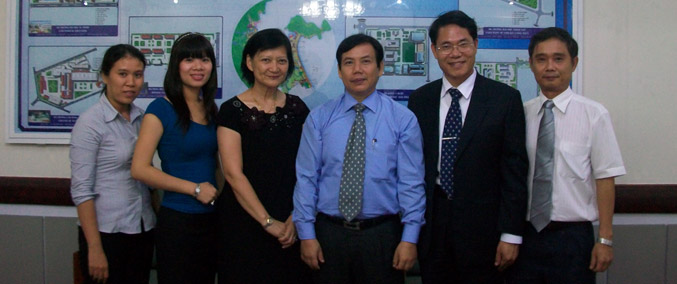 Our Vision

Sharing Higher Education Experiences, Together We Achieve Excellence.
Our Mission

To provide counseling to students in Central Vietnam on studying in Taiwan
To provide counseling to educational and industrial institutions in Central Vietnam on
  effective
collaboration with educational institutions in Taiwan
To host educational exhibitions and cultural events in Central Vietnam
To offer Chinese language classes and special workshops in Central Vietnam
Our Service

Help qualified Vietnamese students apply for study in Taiwan.
Provide information about universities in Taiwan and Vietnam, and consummate their
  academic cooperation.
Introduce the characteristics of Taiwan culture and education.
Offer Chinese language proficiency tests.
Render cooperation-related consultation free of charge.
Our Organization




Our Location

University of Danang College of Technology
48, Cao Thang, Hai Chau District Danang City, Vietnam